yummmm! Something a little salty and sweet: Panther Pretzel Bites.
So simple, cute, and tasty!
You Will Need:
Pretzel squares
Rollo Candies
M&M Candies
How To:
Place pretzels on a lined cookie sheet. Place a rollo on each pretzel. Place the cookie sheet in a 250 degree over for 2 mins. (make sure the rollo is melted enough to place the M&M into it.) Lastly, place the M&M gently into the rollo. Place in the freezer for 3-5 mins.
ENJOY!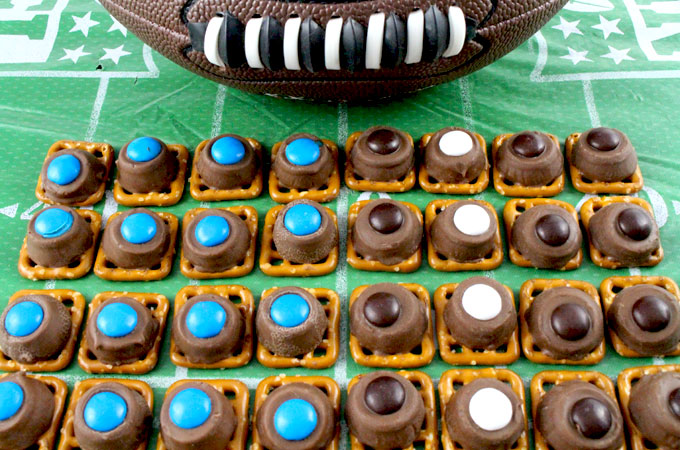 Amanda is from Marshville, NC, and a graduate of Central Piedmont College. She worked as a dance instructor for 3 years and ventured into the retail world, working as a personal stylist. Amanda was an Official NFL Cheerleader, for the Carolina Panthers, during the 2013 season. She then moved to Myrtle Beach, SC, to further her future into the entertainment industry, with her Gator 107.9 family!