INTERVIEW: Danielle Bradbery on Re-Introducing Herself via Her New Album
Danielle Bradbery named her brand new album I Don't Believe We've Met ... but we're about to re-meet the now 21-year-old, and learn about her journey over the last four years.
You may remember Danielle as the 16-year-old who won The Voice as a part of Team Blake [Shelton], but since winning the show and releasing her debut self-titled album in 2013, Bradbery has grown up a lot, and is embracing her maturity and channeling it into her music.
I Don't Believe We've Met features 10 new songs, the majority of which Danielle co-wrote which is new for the Texas native, and includes previously released songs like "Sway," "Potential," "Worth It," "Hello Summer," and "Human Diary."
iHeartRadio recently caught up with Danielle during an exclusive interview, and she opened up about the difference between making I Don't Believe We've Met versus her debut album, where she's at now, her favorite songs from her new album, how she's changed from album one to album two, and so much more. Read on below.
The first album you released back in 2013 was self-titled. Why did you name this new album I Don't Believe We've Met?
"I called my album I Don't Believe We've Met because it's been about four years since I released my first album. When I was doing that, I was 16 years old, and now I'm 21. There's a lot that I felt like I needed to really figure out about myself, more and more about my confidence and just who I am, not really as a person, but as an artist. And I felt like I was a whole different person as well. I got into song writing, which was very new to me, so I felt like it was kind of right and natural to call this new album I Don't Believe We've Met to kind of reintroduce myself to my fans and everybody."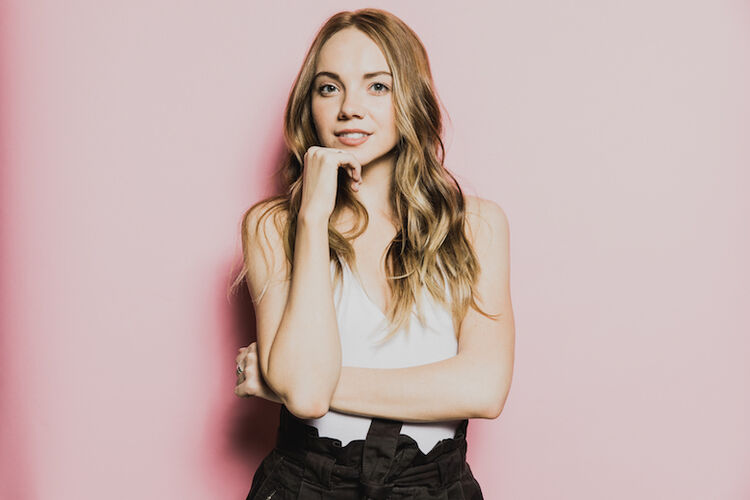 After your fans listen to this album, and they re-meet you, what will they learn or find out about you?
"I think when my fans listen to my album, they'll know that I'm influenced by a lot of different genres growing up, because that's what I wanted to do with this new album, is sprinkle a little bit of everything in there. I still have my country, but I love R&B, and just whatever I'm influenced in that. I feel like those two mend together well, and so that's what I wanted to do. And I feel like they'll know a little bit about my personal life, and know that I'm not afraid to tell them about it, and just show them that they're not alone in situations. We all go through life. So, they'll know a little bit more about me, and just the type of music I'm all about."
Since releasing your debut album, over the last four years, what do you think that you've learned?
"I've learned a lot, and it all goes back to just my sound. I feel like the first album and those songs, it was a listening and picking the songs type of process; it wasn't getting in the room and actually writing about something that's happened in life. It was more of, 'Uh, this kind of sounds cool. I'll record it.' And so, that was a huge thing I had to learn to really put myself into songs that I didn't write and then write about just my story. And, I found out more about my sound and getting that right, and the writing process as well. So, there's a little bit of everything."
What was it like to make this album this time around?
"Making this new album was a lot. I was aware of a lot more. Because when I was younger, I was just kind of in the moment, and had them kind of take me wherever I needed to be because I was so young, and I didn't know 100% of everything. Now, I'm aware of a lot more and I'm like, 'Wow! I don't know how I did this at 16!' But, there are a lot of new things that I was really excited to learn about, so it's just been a journey and it's been overwhelming at times, but it needed to happen. But [overall] exciting and just a little bit of everything."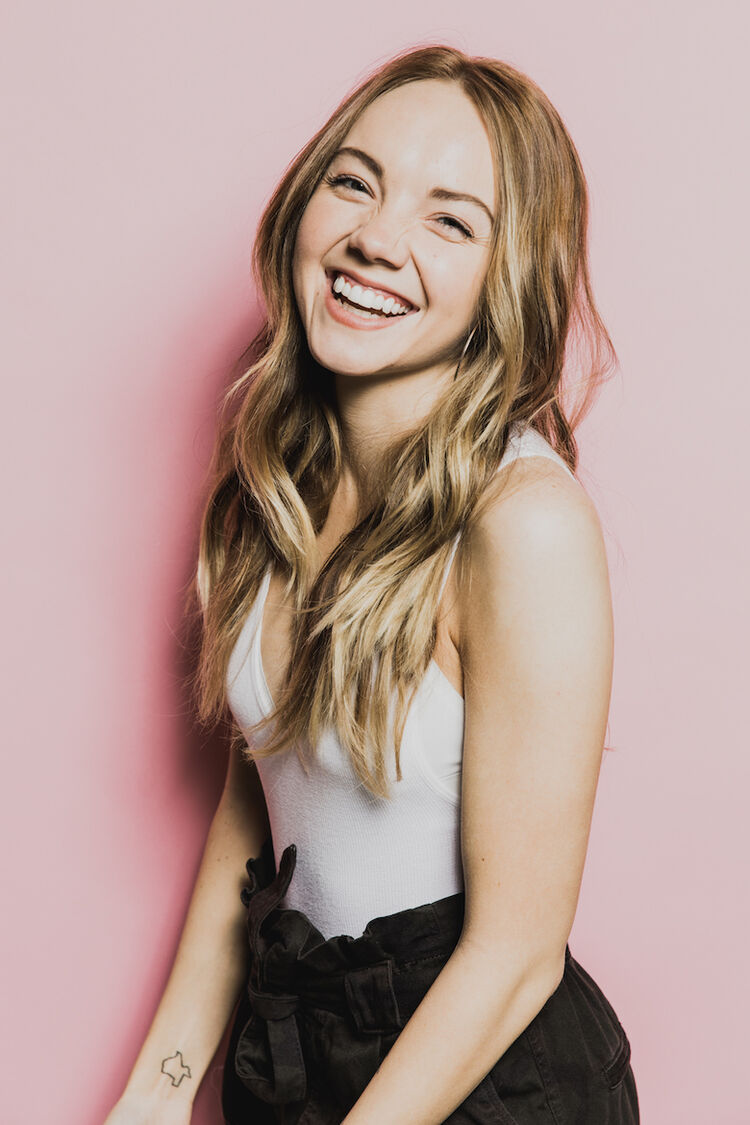 Is there anything from making of this album that really sticks out to you?
"I had a couple of songs, or I guess one that we wrote after writing for a couple of months, just to kind of get in the groove of things and try to get it right. I wrote this song called 'Potential' that's on my new album, that we actually had almost seven producers for just one song. And I really realized, it doesn't take just a day. It takes time to really get it right and I'm a really big believer on timing is everything. So that was a huge thing that stuck out to me to really get it right and not give up. That was an exciting moment."
Would you say "Potential" is your favorite? Do you have a favorite song from this album?
"'Potential' is probably at the top of my list for sure. I think one of my top, top favorites is 'Worth It.' It [was] released as an instant grat track, just early release off of the new album, and it's one of my favorites to perform. When I co-wrote it, it was, it was true to how I was feeling, just wanting to speak up for myself, and just find more confidence in that. So, we kind of steered it in a way that it could kind of go with anything, like a relationship, relationship at work, a boss, or anything. So, it's flexible to relate to."
What are you most proud of with this album?
"I think I'm most proud of just how honest I am being. That was my goal with this new record, which is to be as honest and real as I could. I'm like, 'Okay, now I get to write about these things. I don't need to be afraid of being a little bit vulnerable, and I want my fans -- and hopefully new fans -- to relate, and okay, we're not alone.' We all go through life, and I just, I love that."